The Labour Party Annual Conference 2021
SME4Labour and Retail NI Fringe: What Do Post-Pandemic High-Streets LookLlike? Lessons from Northern Ireland
o Chair: Sonny Leong, SME4Labour
o Speaker: Glyn Roberts, Retail NI
o Speaker: Bill Esterson
Event Summary:
o Our final panel at party conference was entitled: What do post pandemic high-streets look like? Lessons from Northern Ireland. With Northern Ireland Retail. It was chaired by Sonny Leong from SME4Labour. The panellists were: Glyn Roberts, Northern Ireland Retail, Lou Haigh, Shadow Northern Ireland Secretary, Bill Esterson Shadow Trade Minister and Ed Woodall from ACS. The response to this session was overwhelming with people queuing out the door to get in.
o Glyn Roberts opened by discussing the worked of Retail NI. He noted that it was good to be at an event on Northern Ireland and not discussing the troubles or Brexit. He made clear that he was there to pitch for Northern Ireland PLC, to encourage people to visit and shop in Northern Ireland. Glyn discussed the positive impact that High street vouchers have had in Northern Ireland. He elaborated that the Northern Ireland Executive have done a good job of pushing a localist agenda that empowers communities to repurpose their high streets to be at the centre of communities and towns. Glyn argued that the Retail sector should be seen as a partner by government when deciding policy, rather than someone to simply be consulted. On Brexit, Glyn noted that it was necessary for politicians in London, Belfast and Brussels to work on solutions rather than problems. He felt that Northern Ireland could be the gateway to the EU and to the UK, and that Northern Ireland could become an economic powerhouse in the future.
o Lou discussed the perspective of the Shadow Northern Ireland Team. Lou shared Glyn's belief that Northern Ireland could serve as a positive example for the rest of the country. Lou noted that high streets are vitally important to people in the UK, with most considering them the heart of their communities. Reflecting on the example of her home city of Sheffield, she noted the devastation felt when John Lewis pulled out. Lou noted that the increasing move to home working will have an impact on high streets due to decreased footfall, and that the Labour Party and businesses must be in a position to deal with these changes.
o Edward discussed the views of ACS, who represent views of High Street shops across the UK. Edward reiterated the need for Government to work closely with groups like ACS to understand the needs and desires of business owners to ensure they are protected and thrive. Edward noted that Business rates and rental costs are two of the largest issues that face his members, he was pleased that Rachel Reeves is taking these issues seriously. Edward argued that the so called 'secondary high streets' for market towns will be those that suffer the most post-covid, and that a discussion needs to be had about the role of high streets – balancing convenience with experience and localism.
o Bill Esterson spoke of his relief that Labour were scrapping Business Rates. He argued that they were unfair on smaller, high street businesses, that had suffered massive reductions in income due to the pandemic. Bill cited the example of Sefton and Stevenage where local Labour councils had done fantastic jobs at protecting their high streets. Bill argued that support from government must be targeted at the areas that need support to prevent mass high street closures. He argued that High Streets are an essential part of our communities that Labour must protect.
Glyn Roberts has been Chief Executive of Retail NI from January 2008 after serving seven years as Head of Parliamentary Affairs with the Federation of Small Businesses in Northern Ireland.
Glyn was appointed as the new Chairman of Colleges NI in November 2014. Previously he was a member of the South Eastern Regional College Governing Body. He was also was Vice Chair of the NI Stronger In Europe campaign.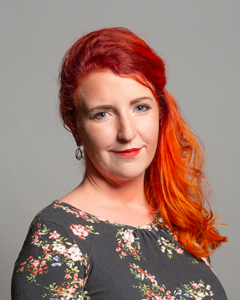 Louise Haigh is a Labour Party politician currently serving as the Shadow Secretary of State for Northern Ireland. She was elected as the Member of Parliament (MP) for Sheffield Heeley at the 2015 general election, as the youngest Labour member of that parliament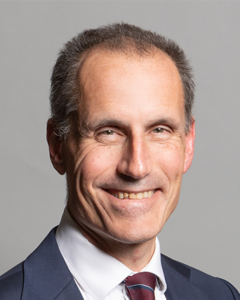 Bill Esterson is a British Labour Party politician who has served as a Member of Parliament for Sefton Central since 2010. He has been Shadow Minister for International Trade since 2016. He was Shadow Minister for Small Business from 2015 to 2020.
Ed Milliband MP is a politician serving as Shadow Secretary of State for Business, Energy and Industrial Strategy since 2020, and as Member of Parliament (MP) for Doncaster North since 2005. He was previously Leader of the Labour Party and the Leader of the Opposition between 2010 and 2015. He served in the Cabinet from 2007 to 2010 under Prime Minister Gordon Brown.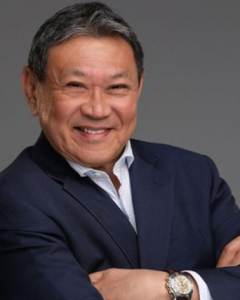 Sonny Leong is the Co-Founder and Co-Chair of SME for Labour. He was formerly Chair of Chinese for Labour, and now Vice-Chair of East & South East Asians for Labour.
Sonny is currently the Chief Executive of Civil Service College, responsible for the strategic development of the College, building business relationships with international governmental clients, donor agencies and their contractors.
He is also Executive Chairman of Academy for Parliamentary & Policy Studies, and Deputy Chair of Future First, a social enterprise company, whose vision is that every state secondary school and college should be supported by a thriving, engaged alumni community that helps each one to do more for its students.
He is Chair of the Council for Education in the Commonwealth, a parliament based NGO, founded nearly 50 years ago, at the time of the first Commonwealth Education Ministers' Conference.