The Labour Party Annual Conference 2021
SME4Labour Fringe: In conversation with John Bercow
Former Speaker of the House of Commons will be making his first public appearance as a Labour Member. Speaking to Jonathan Freedland.
Event Summary:
o We held an in conversation event with former Speaker of the House of Commons John Bercow, chaired by Jonathan Freedland of the Guardian. This event was standing room only with a packed crowd of over 200 people. This was John Bercow's first public appearance as a Labour Party member and he received a rapturous reception. John remarked that the atmosphere at Labour Party conference is far warmer and friendlier than he remembered it being at Conservative Party Conference. He added that it was clear that Labour Party members concepts of solidarity was the key difference with the Conservative Party. He asked his new "comrades" to thank SME4Labour and Ibrahim Dogus specifically for the effort that had been put in to supporting the party and for inviting John there. John discussed his political journey from the Conservative Party to Labour. John said that his original decision to join the Conservative Party was influenced by rebellion against Labour-supporting teachers and growing up in the Winter of Discontent. John also spoke of his Conservative supporting father, a small business owner. John then spoke of an interaction as a teenager with Margaret Thatcher (he grew up in the neighbouring in the constituency) who recruited him in to the party. John discussed his membership of the hard right Monday Club, he described this is a stupid and inexcusable thing to do – he attributed this to his fathers support for Enoch Powell and opposition to large scale commonwealth immigration. John admitted that he was as a young person he was impressionable and became sucked in by the simplicity of the Powellite ideology. John was unequivocal in his rejection of the Monday Club and Enoch Powell now and noted that after 18 months of membership he had acknowledged the extreme racism of the Monday Club at the age of 21. He compared this to the desire to rehabilitate offenders and believed that he ought to be rehabilitated thusly. In parliament John was described as something of an attack dog, a position in which Norman Tebbit encouraged him. John noted that after becoming an MP he had started to move away from the party, he had been on the frontbench under Iain Duncan Smith – but had resigned due to the fact that Duncan Smith opposed the rights of unmarried heterosexual and gay couples to be allowed to adopt children. John also noted that Michael Howard was a difficult man to deal with. When discussing the decision to run for speaker, he mentioned that Jonathan Aitken MP cited the example of Selwyn Lloyd – who after having been sacked in the Night of the Long knives rose to the speakership. John discussed that Labour MP Martin Salter was his campaign manager, but that he did not experience much support from the Tory side in 2009. He alluded to Patrick McLoughlin stating adamantly that he was going to lose. John was elected as a reformer and brought in several common sense reforms such as standardising the working hours and bringing in a nursery. Jonathan mentioned the accusations of bullying that had been made during John's tenure. John noted that when building the nursery he had strong support from Harriet Harman, he argued that the accusations stem from his strong opposition to the conservative and reactionary forces within the parliamentary establishment. John argued that the evidence strongly shows that he was well respected and liked within parliament. John also argued that there was an element of anti-Semitism involved in some of the accusations, specifically the fact he was compared to Harvey Weinstein. John concluded that much of the opposition he faced during his tenure came from people who believed that the speaker shouldn't do things.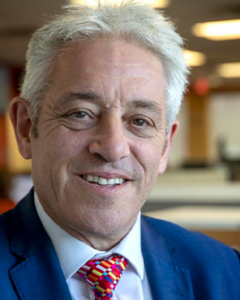 John Bercow PC is a politician who was Speaker of the House of Commons from 2009 to 2019, and Member of Parliament (MP) for Buckingham between 1997 and 2019. A member of the Conservative Party prior to becoming Speaker, he was the first MP since Selwyn Lloyd in 1971 to be elected Speaker without having been a Deputy Speaker. After resigning as Speaker in 2019 and opting not to seek re-election as MP for Buckingham in the 2019 general election, Bercow left Parliament and became a political pundit. In 2021, he joined the Labour Party.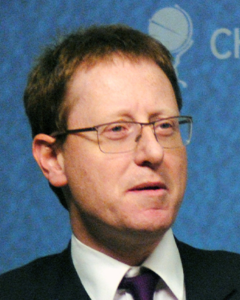 Jonathan Freedland is a journalist, who writes a weekly column for The Guardian. He presents BBC Radio 4's contemporary history series The Long View.