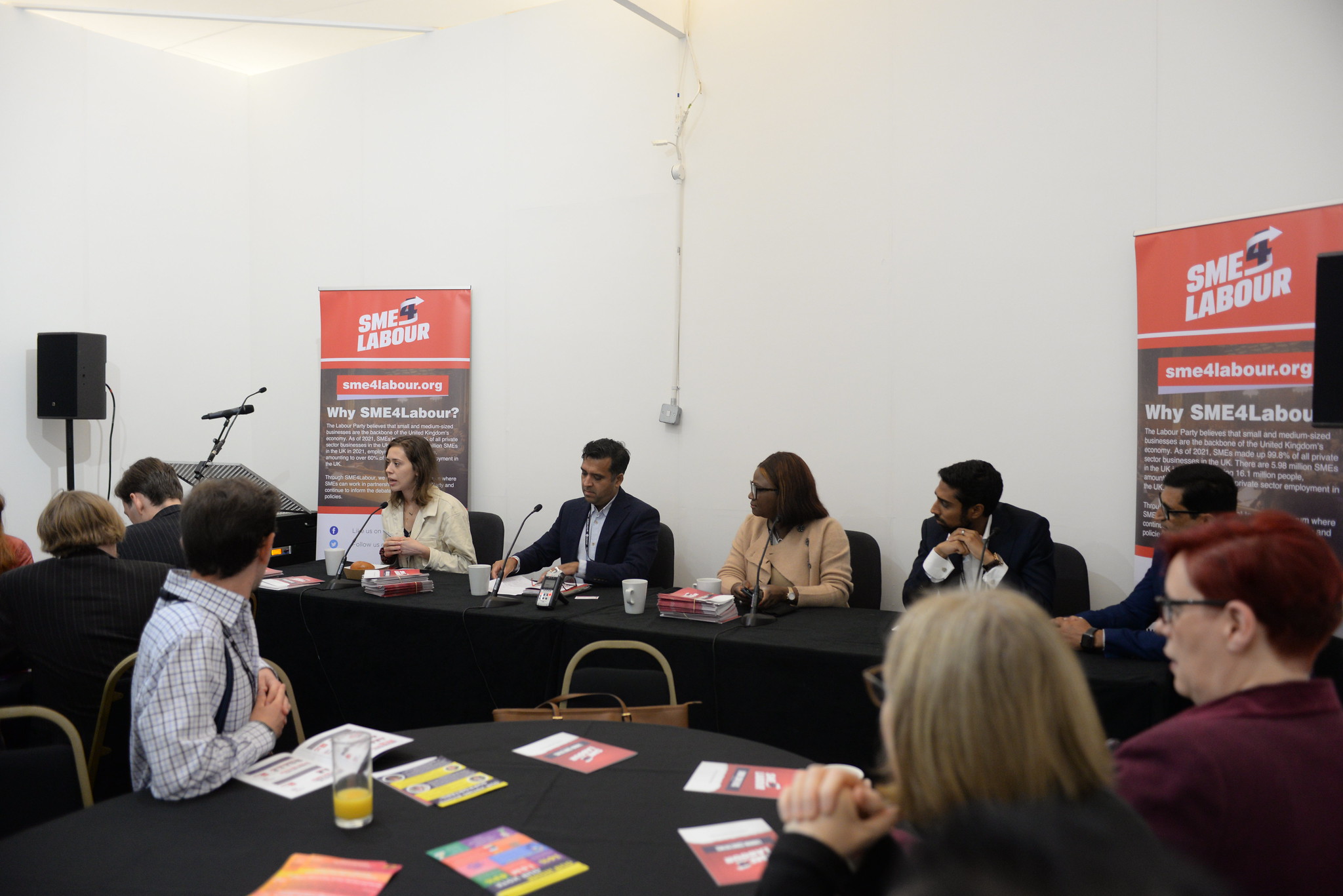 🗓 Date: Sunday, 25 September 2022
⏳ Time: 8:00
📍Location: Lower Galleria Room 1, ACC Liverpool, Kings Dock Street, Liverpool, England, L3 4FP
Labour Friends breakfast: Bringing people together to win for Labour
Event summary:
We opened conference with a breakfast for the various Labour Friends groups. Chaired by Cllr Praful Nargund from Labour Friends of India and joined by Shahid Naheem from Pakistanis for Labour, John Lehal from Sikhs for Labour, Cllr Fatima Kamara & Migrants for Labour Chair Lara Parizotto. Praful noted that we cannot rest on our laurels when it comes to diversity and representation, Truss's cabinet has all the great offices of state being held by non-white men for the first time ever – something the Labour Party has not accomplished.
Despite this Praful & Lara added that the Tories have engaged in a campaign to divide people on ethnic or religious lines. The Labour Party's response must be to celebrate what makes our communities unique, but also what makes us the same. We have more in common that that which divides us. Shahid pointed out that friends groups like those elucidated act as ways of helping members of minority communities to engage with politics by seeing members of their communities represented in the first place – they also serve as ways to create networks to promote business & learning.
Discussion on the floor focused on the practical challenges facing many minority or immigrant communities. Lara pointed out the difficulties that EU citizens have faced since Brexit, with getting access to voting rights proving impossible for many. There was also discussion of whether there is a need for ethnic minority shortlists in certain seats, and the benefits of this. Though Lara pointed out that this is not a cure in of itself, if you do not have enough people to stand from the relevant background it won't improve the representation.
Praful concluded that there was a need for mentorship schemes for minority communities to bring through more candidates to the PLP. Lara noted that the nuance & context is often forgotten in our policy making, pointing out that the hostile environment effectively began with the 1905 aliens act – but despite this many people want to come to the UK and we should be proud of that fact. By working together Labour can win the next general election.
Speakers: