Rehana Ameer
Rehana Ameer is the first Indian-born woman elected as a Councillor in the City of London Corporation's 950 year history.
Simon Lydiard
Simon Lydiard is a former senior civil servant, with a 38 year career spanning several government departments and specialisms.
Emma Barnes
Emma Barnes is the founder of handmade jewellery brand Wild Fawn Jewellery.
Hamish Sandison
Hamish Sandison chairs Labour Business. He is a consultant with the international law firm Fieldfisher, specialising in IT law, intellectual property and public procurement.
Mark Glover
Mark founded Newington Communications in 2006, and has overseen its growth into the dynamic and award winning consultancy that it is today.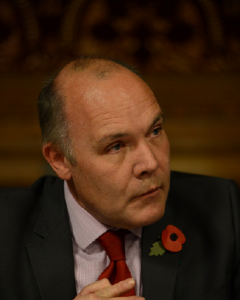 Philip Ross
Philip was one of the founding members of the IPSE in 1999 and served on its first board as External Affairs Director.
Simon McVicker
Simon is the Director of Policy at the The Association of Independent Professionals and the Self-Employed (IPSE).
Hannah Reed
Hannah Reed is Senior Employment Rights Officer in the Economic and Social Affairs Department at the TUC where she works on policy and campaigns on collective and individual rights.
Matthew Taylor
Matthew Taylor has been Chief Executive of the RSA (Royal Society of Arts) since November 2006.
Martin McTague
Martin McTague is a graduate engineer and formed his first company in 1987.
Jack Dromey MP
Jack Dromey has been the MP for Birmingham Erdington since the 2010 general election
Mayor Sadiq Khan
Sadiq Khan has been the Mayor of London since 2016.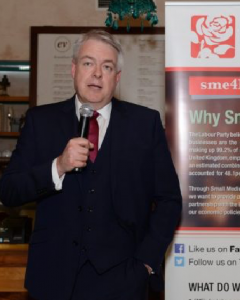 Carwyn Jones AM
Carwyn Jones is the First Minister of Wales and the third Labour politician to lead the Welsh Government.
Baroness Angela Smith
Angela Smith was a member of parliament between 1997 to 2010.
Clive Lewis
Clive Lewis became a member of parliament in 2015.
Dawn Butler MP
Dawn Butler became member of the parliament in 2015 for Brent Central.
John McDonnell MP
John McDonnell has been the Shadow Chancellor of the Exchequer since 2015.
Chuka Umunna MP
Chuka Umunna became a member of parliament in 2010.
Catherine McKinnell MP
Catherine McKinnell became member of the parliament in 2010 as MP for Newcastle North, where she was born and raised.
Sharon Hodgson MP
Sharon Hodgson became a Member of the Parliament in 2005 for Gateshead East and Washington West, and is now MP for Washington and Sunderland West.