When: Wednesday, 24 March 2021
              18:00 GMT
Chair Siobhan McDonagh, Labour MP for Mitcham and Morden, began by introducing Gideon Skinner, a political researcher at Ipsos MORI. Mrs McDonagh posed the first question:
'On May 6, there are elections across the country…What are the opinions saying, Gideon?'
Mr Skinner started by giving a brief picture of public opinion on the current vaccine distribution and the economy. The government scores high in public opinion on its current handling of the pandemic, and optimism is strong regarding the government's economic action. People are feeling 'much more positive and satisfied with the economy.' Boris Johnson's ratings are better than Margaret Thatcher's at this point in the administration. Compared to 2019, there is a positive swing for Labour. However, one must be careful drawing conclusions with the nuance between local and general elections. Mr Skinner also noted, 'We shouldn't be forgetting about the other parties,' as the Liberal Democrats and other minor parties may make a surge in some regions.
Mrs McDonagh introduced Senior Research Manager at Opinium Christopher Curtis. Mr Curtis began his segment by reiterating the surge in positive opinion regarding the government in the current phase of the pandemic response. Going into the elections, Conservatives lead 'by six or seven points.' The gap might be a bit smaller in local elections. It is a similar position as 2017, with a series of close races. West Midlands will likely keep a comfortable Conservative hold. However, Labour will probably see success in the southwest. In Wales, Labour will likely see negative outcomes.
In London, Sadiq Khan is showing remarkable polling in his favour, his best polling since December 2018. However, Tories have increased their polling progress in London, and Labour has seen a drop. Scottish races will be interesting to observe as Labour hopes to reinvigorate its credibility among Scottish voters. Labour's leader in Scotland, Anas Sarwar, seems to be polling fairly well.
Carl Shoben, Director of Strategic Communications at Survation, was then introduced. Mr Shoben has worked closely with Tony Blair and Jeremy Corbin. He started by stating that 'these elections are going to be quite difficult for Labour.' Optimism with the government is growing, 'people are getting ready for the lockdown to be lifted.' Boris Johnson is enjoying considerable increases in economic optimism, which may reveal itself in the elections even more so than the current polls are showing.
Mr Shoben then went on to discuss Labour's strategy. He asked, does Labour focus on gaining new voters or retrieving older voters who do not live in cities and have working-class backgrounds? The economy will be a pressure point for Labour which the Tories have seized upon and seen success with. While more people are 'in favour of higher spending and taxes on the wealthy,' Labour will see challenges regaining past voters who became Tories, as the Conservatives have a stronger foothold over the economic narrative. Mr Shoben remembered that, while working with Jeremy Corbin, Mr Corbin would wear a green suit to work when 'annoyed with his advisors.' Mr Corbin has 'started wearing it again recently.'
Leading political analyst and strategist Deborah Mattinson was introduced. Mrs Mattinson began with her observation that there are important distinctions between the local and general elections. Turnout often differs considerably, and 'local government matters because people have forgotten what Labour is like in national government. So very often, how Labour performs at a local level is the only thing that anybody has to go on.' Winning in local elections will be important in showing voters that Labour can administer effectively. 'The mood at the moment is incredibly volatile.' However, there is still is a certain amount of hope for Labour, as feelings can change quickly.
Looking at the red wall, Mrs Mattinson continued, the mayoral contests will be important points for Labour. Incumbent Conservative Mayor of the West Midlands Andy Street won the election narrowly in 2017, and Labour candidate Liam Byrne will have a hefty task on his hands. Andy Burnham 'looks in very good shape.' West Yorkshire 'is an important battleground,' and Tees Valley is underrated regarding its strategic importance. On incumbent Mayor of Tees Valley Ben Houchen, Mrs Mattinson explained, 'My work in the red wall suggests he is a bit of a rockstar,' as his name recognition is widespread. Regarding the northeast, 'the problem for Hartlepool is that it will be taken with the trend that it goes with…If the Tories can make a clean sweep of Hartlepool, of Tees Valley, and West Yorkshire all at once, then they can fairly claim, I think, that their red wall popularity…is increasing.'
Mrs Mattinson reiterated previous points made on London. 'If Labour ends up doing poorly in red wall seats and then smashing it out of then park in London, then I think that is a huge problem.' Labour being taken over by 'snobby London graduates' is a dangerous narrative that is proving pervasive and one which will be reinforced if the red wall falters.
Mrs McDonagh opened up the Q&A session:
'Why does optimism have to mean a challenge for Labour?'
'What is the reason to vote Labour?'
'Does corruption cut through with voters?'
Mr Shoben answered first, emphasising the question of 'Boris Johnson is optimistic, why can't Labour be optimistic?' The Johnson campaign won the 'change narrative' and thus saw success. This is the narrative that Labour must be focused on reclaiming. 'Labour is in a very, very good position to take on Boris Johnson's optimism,' as people want more spending in their communities, and Labour is the party of challenging the status quo.
Christopher Curtis jumped in, stating that Labour must not be cautious in its economic outlook. 'The problem Labour has…is twofold still,' 1. People don't believe the economic promises, 2. The input of money is not made clear. The narrative of tax and spend is becoming increasingly obsolete, and it is most important to display that the Labour government will spend money efficiently and not waste it. Conservatives make the successful argument that Labour wastes money, and thus they take advantage of a vulnerability.
Mrs Mattinson continued the discussion stating that she disagrees because people still have an appetite for government spending. The biggest challenge Labour has is 'winning back trust on the economy.' In 2019 as well, the same issue of not doing well on the economy was a major setback. 'Labour needs to have a much clearer tax strategy than it currently has.' It must pinpoint vulnerabilities in the Tory tax strategy and attack this. Because this has not happened, Labour has missed opportunities.
Mrs McDonagh presented questions including:
'What is the panel's expectation for the council results in England, particularly the county council elections?'
What is being done to 'broaden the appeal to southern towns such as Swindon, Yeovil, and Bath?'
Mrs Mattinson chimed in, stating that it is important not to forget about southern seats, as many may do quite badly if Labour ignores them.
Mr Curtis then continued, stating that there are trade-offs between metropolitan-based liberal voters and socially conservative voters. Labour must emphasise socially conservative voters, sounding 'more effort and strategy', winning back their votes. 'Labour will hopefully be winning back a lot of those Red Wall seats' and may also win back seats that have not seen Labour progress in decades, such as London commuter areas. 'Labour needs to accept economic trade-offs. If they're going to spend money, they need to say where that money comes from.' It must be ensured that Labour's priorities are aligned with the public, that their spending will be efficient and effective, not wasteful.
Mrs McDonagh moved on to the following questions, including:
'To what extent are [leave and remain and Brexit discussions] still important?'
'How might the removal of the supplementary vote…change things?'
Some inquiries on Labour's standing in the red wall were also included.
Mr Skinner answered, stating that the best way of thinking of leave and remain is 'fractionalised politics.' There is a general feeling that 'Brexit has got done.' However, it's not the case that Labour sees terrible numbers. There is a slight swing toward Labour, even though it may not be as strong as a few months ago. Whether Labour has missed its chance to win voters in the pandemic recovery period is the biggest question.
Mr Shoben began by repeating his question, does Labour double down on its city base or win back prior voters who became Tories? 'Hartlepool is anyone's guess,' it depends on which of the smaller parties hits the ground running. If UKIP surges, the Conservatives will lose votes.
Mrs McDonagh then announced the questions:
'What about Liverpool, if it's true that Labour won't object to the Tories taking control?'
'What is the key to building a new alliance of interest for Labour?'
Mrs Mattinson started by speaking on her experience in the red wall, finding common ground between cosmopolitan and socially conservative voters. 'Social class, age, and values are key components of this divide. 'Urban remainers have to be prepared to concede a bit of ground.' Improving the NHS and alleviating poverty saw broad agreement between both groups.
Mr Curtis continued, summarising the arbitrary nature of the supplementary voting system. However, neither first-past-the-post nor supplementary will change the voting dynamic in either direction.
Mrs McDonagh posed the questions:
'Can Labour ever win elections again if it doesn't learn to love Tony Blair?'
'Does the panel think that there is any evidence that the negativity toward Keir Starmer from some inside and outside the party is affecting our chances, or does it just seem worse from inside the bubble?'
'I am upset by the lapse in integrity from the 1990s days of the Nolan standards. Does this worry only me?'
Mr Shoben jumped in, 'I think Labour needs to move beyond whether people love Tony Blair or whether people love Jeremy Corbin," as it is 'not helpful for Labour's future.' Lessons can be learned from both figures. Blair 'captured the narrative of change,' and Corbin also did so in his own right. In the 1990s, the 'vast majority of people's wages were higher in proportion to their housing costs,' and economic inequality was not as dire. This helped secure Labour's portrayal as an economically efficient party.
Mrs Mattinson made the point that it will be hard for Labour to win future elections if it doesn't give credit to past eras. She concluded by posing the question of 'if Labour feels ashamed of its past governments, why would anybody trust it to govern again?'
Mr Curtis agreed that internal arguments are highly detrimental to Labour in elections.
A number of questions were asked, including:
'Are we a party of victimhood?' and a question regarding the future of Scotland, 'is it lost forever?'
Mr Shoben noted on the topic of Scotland, 'The SNP has replaced Labour as the centre-left party of Scotland.' In every country, you 'only get one centre-left party.' The newer and younger Scottish voters have flocked to the SNP as they support Scottish independence. It is an issue that cannot be resolved 'until the independence issue is solved.'
Mr Curtis agreed on the point of Scotland, explaining that the SNP will need to make a sizable mistake for Scottish voters to go back to Labour.
Mr Skinner explained the problem of victimhood is not an issue for the Conservatives, as they have displayed themselves as the party for change while Labour has appeared as the party which has 'failed to meet some basic tests.' Keir Starmer has taken away a lot of this negativity, and this momentum must be picked up on and continued.
A series of final questions were posed, including:
'Why should Labour repeat the narrative that Brexit is done when it really isn't?'
'Will voters see Labour as a divided party?'
Mr Skinner began by explaining he feels that many voters do not believe Brexit is done. It is a question that will move from being 'divisive to operational,' which plays into the Conservatives hands as public opinion is increasingly positive toward the Jonhson government's economic action.
Mr Curtis explained that a divided party might be beneficial in the medium to long-term, as Conservatives 'ripped themselves apart for months' before 'pulling themselves together' in 2019. Furthermore, Labour is making the right decision to put the issue of Brexit behind them, as the narrative has already been exhausted.
Mr Shoben agreed with Mr Curtis' point on party division, stating that it is 'not intrinsically bad.' Mr Shoben continued that he is concerned Labour is beginning to be seen as a party that 'bangs on about Brexit' and fails to move on.
Mrs Mattinson explained that her concern with a divided party is that narratives will be shifted internally instead of externally, detracting from policy emphasis. Labour needs to 'start telling a story' regarding post-Covid Britain, and in this, the party may become united once again.
MP McDonagh wrapped-up the meeting by thanking SME4Labour and Councillor Dogus for hosting the event.
Deborah Mattinson is one of the UK's leading commentators on public opinion. Before co-founding , she jointly ran the Chime Research and Engagement Division. She was also pollster to Gordon Brown, firstly as Chancellor of the Exchequer, then as Prime Minister. Deborah frequently speaks, writes and broadcasts about the mood of the nation. In 2010, she published Talking to a Brick Wall – the story of the New Labour years through the eyes of the voter. Her latest book, 'Beyond the Red Wall' which explores how British 'left behind' communities created an electoral earthquake, was published on September 15th 2020.
Chris Curtis is the Senior Research Manager at Opinium, having recently joined the company from YouGov, and has worked on General Election and Referendum polling in the UK for the past six years. He has provided media commentary on topical issues for the BBC, Sky News, and Channel 4 and regularly writes about polling and elections for publications such as the Guardian, New Statesman, and the Times.
Gideon Skinner is a Research Director and Head of Political Research at Ipsos MORI, where he has worked since 1997. Gideon leads on our research into cross-cutting issues that face all public services, such as public service reform, and research into many political and social trends, including trust.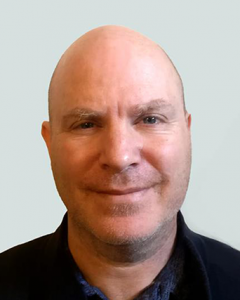 Carl Shoben  is Director of Strategic Communications for polling company Survation. He has uniquely worked as a political strategist for both Jeremy Corbyn and Tony Blair. In between his political and polling roles, Carl has worked at all levels in communications and engagement across the NHS.
Siobhain McDonagh  is a British Labour Party politician who has been the Member of Parliament (MP) for Mitcham and Morden since the 1997 general election.