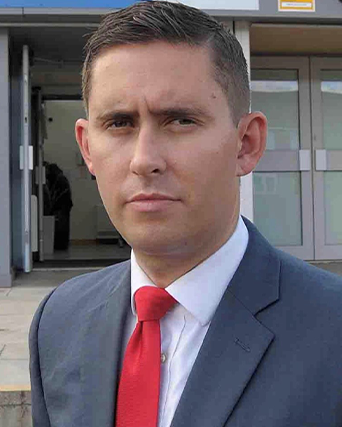 Thomas Francis Blenkinsop
Senior Public Affairs Advisor at the FSB, is a British former Labour Party politician and former Member of Parliament (MP) for Middlesbrough South and East Cleveland.
Member of the Environment, Food and Rural Affairs Select Committee (2010-2012), the Standards and Privileges Committee (2010-2011) and the Treasury Select Committee (July–November 2011). He also served as a Labour Party whip from 2011 until 2015 under the leadership of Ed Milliband, and resigned from the opposition front bench on the selection of Jeremy Corbyn as leader.
In his second term he was a member of the Northern Ireland Affairs Committee (2016-2017), the Committee of Privileges (2015-2017), the Committee on Standards (2015-2017) and the Energy and Climate Change Committee (2015-2016).
Tom stood down at the 2017 General Election.
SME4Labour Online Talk "Impact of Covid-19 Pandemic on Small Businesses and Self-Employed People"