Aliur Rahman
Sheikh Aliur Rahman is the Chief Executive of the London Tea Exchange, one of the leading rare and luxury tea merchants in Europe. Prior to joining the London Tea Exchange he worked for a leading investment companies in theCity and has extensive senior management experience. He still acts as a senior advisor to a number of high profile clients on major developments across London. Aliur currently holds various advisory roles at a local, regional and national level and remains active in philanthropic activities. He has been prominent in representing investment companies in many of the leading emerging countries and has been involved in major projects in Europe, Africa, Middle East and Asia.
Guy Nicholson
Guy Nicholson is Chair of Newable Group Ltd a leading provider of responsible finance that invests, lends, advises and provides work spaces for smaller businesses at the heart of the UK economy. Guy was Chairman of the City Fringe Partnership, a ground-breaking public and private sector alliance between City Hall, the London boroughs and private business partners (1996-2009), a Board member for the London Thames Gateway Development Corporation (2005-13) and an NED for Gateway to London (2008-11) and the Cultural Industries Development Agency (2009-11). Guy worked in the UK Theatre industry for over twenty years and is an elected Councillor leading on Regeneration in Hackney which has included the London 2012 project and Tech City. He is also involved in the Arts and is a Board member for Autograph working internationally in photography, film, race, representation and human rights and is Vice Chair and founder of Create which helps artists connect with communities living in cities.
Duncan Enright
Duncan Enright has spent his career in the field of academic and professional publishing, and currently runs his own specialist knowledge firm called Evidence-based Networks providing knowledge services and leadership development, particularly digital transformation and use of decision support. He is leader of the Labour Group on West Oxfordshire District.
Paul Dimoldenberg
Paul Dimoldenberg is Chairman of Quatro Public Relations who have offices in London, Sheffield and Cardiff and provide advice and consultancy on property, infrastructure planning and campaigns. Paul was first elected as a Westminster City Councillor in 1982 and was Leader of the Opposition for 14 years. He led the team that exposed the Westminster 'Homes for Votes' scandal. He is Labour's Environment spokesperson on the City Council. 
Douglas J Henderson
Douglas J Henderson is Director of Ossian Services Limited, Partner of Harley Street Hearing and Director of North West Hearing. He was a Member for Parliament for Newcastle North between 1987 -2010, European Minister and Armed Forces Minister (1997- 1999) and Opposition spokesperson on Trade and Industry, Local Government, Deputy Shadow Leader of the House and Home Affairs spokesperson. Doug was Director of Falkirk Football Club (2013-2018) and Chairman (2015-2017). He was Chairman of Scottish Labour Party (1984) and he worked as a Research Officer at GMB (1973-1985). Doug was a Member of Council of Europe and Defence Committee Chairman of the Western European Union 2005-2011. He was also a Member of McDonalds Advisory Board (2004-2009).
Ali Gul Ozbek
Ali Gul Ozbek owns a small business and was Haringey's first Kurdish Alevi decent Mayor in 2016-2017. He was a Councillor between 2014 and 2018. He is an active member of the Labour Party.
Callum Anderson
Callum Anderson is an experienced public policy professional; he is currently a policy adviser at the Quoted Companies Alliance – an independent membership body championing the interests of small and mid-size quoted companies. He has also worked for an EU institution, specialising in financial services regulation, as well as in the not-for-profit campaigning on financial inclusion issues. Callum has been a Labour member for 10 years and is active in his local party in Ealing. He is also a governor at Ealing, Hammersmith and West London College and Dormers Wells High School.
Jose Joseph
Jose Joseph has been a trader in Surrey Street Market for nine years. He is an ethnic minority officer for Croydon Central Labour Party and he raises issues that small businesses face in Croydon.
Shahin Rahman
Shahin Rahman is self-employed and has been a member of the Labour Party for over 15 years. He was a fundraising officer for the Hampstead and Kilburn CLP. Shahin is currently a membership secretary for West Hampstead branch. He is very outgoing and very active within the community.
Martyn Davis
Martyn Davis has been involved in education consultancy for fourteen years. Predominately, he works in the further and higher education sectors within the UK, and a number of charities developing education overseas. The majority of the work in the UK is involving quality improvement and working within the educational tribunal system. Overseas, developing educational projects within deprived areas. Martyn has been a member of the Labour Party most of his life and has campaigned in every general election since he was at school and university. Martyn has been a local Councillor and has been a parliamentary candidate. He believes that Labour has a massive role to play in developing a a fairer playing field for medium and small businesses.
Simon Lydiard MA FRSA
Simon Lydiard is a former senior civil servant, and was a government SME Champion. Since leaving the civil service, he has become a partner in a consultancy company, and led a review of small business procurement for the government. Simon has been awarded Fellowship of the Chartered Institute of Procurement & Supply and the Institute of Leadership & Management. He is also a Fellow of the Royal Society of Arts.
Mark Glover
Mark Glover is Chief Executive, Newington and Managing Director, SEC Group. Founder of Newington in 2006, Mark leads the award-winning, top ten, consultancy and sits on parent company SEC's Board. Newington has offices in London, Manchester, Edinburgh, Birmingham and Chelmsford, SEC supplements this with offices across Europe and Latin America. A director of the Association of Professional Political Consultants and council member of the PRCA, Mark was as a Labour Councillor in Southwark 2002-14, including six years as Labour Group Chair. He is a published author and speaker on politics, public affairs and business. He was an expert witness on lobbying transparency in front of the Council of Europe and Welsh Assembly.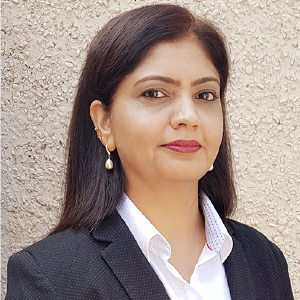 Rehana Ameer
Rehana Ameer is the first Indian born woman elected as a Councillor in the City of London Corporation's 950 years of history. She is the Councillor of Vintry Ward. She is also the first woman politician in the UK of Tamil Nadu origin. Rehana is an active member of the Labour party and a successful campaigner. She is the Founder and Director of an IT and Management Consulting firm in in Westminster, London. She possesses over 20 years of experience in IT and Management Consulting where she has led, managed and successfully delivered large multimillion pounds IT and business transformation projects for multinational companies worldwide. She also runs a food store in West London.
She is elected to the Board of Governors of East London NHS Foundation Trust, City of London School for Girls and Bridewell Royal Hospital. She is in the advisory council of UK Asian Business Council, UK Tamil Nadu Chamber of Commerce and UK Women's Network where she mentors Businesses, Entrepreneurs and Professionals. Rehana is currently working with her team on a Social Housing Project, which will help resolve the Social Housing and Homelessness crisis in England. The scheme is one of its kind using disruptive innovation, which could potentially house 1.1 million people on the Local Authority housing waiting list in England. She is also a Trustee at Asian Women's Resource Centre a charity which supports over 3000 women every year who are affected by domestic violence and abuse. As a Labour business woman she campaigns on promoting Labour as a business friendly party and her interest also includes in promoting the City in overseas markets. Rehana holds an MBA in International Business and several global IT and Management certifications.
Martin Howe
Martin Howe is a founding member of Howe + Co and its senior partner. Martin has over 30 years' experience working as a solicitor and specialising in social justice cases. Martin is an elected member of the Council of Liberty (the National Council for Civil Liberties) and in 2012 was elected to serve on the Board of Directors of Liberty as an Executive Member. He is a recipient of the Ross McWhirter Award for his campaigning work and twice has been a runner up for the Human Rights Practitioner of the Year Award. Furthermore, as a member of the Gurkha Justice Campaign, Martin won the prestigious Human Rights Award from Justice and Liberty in 2009.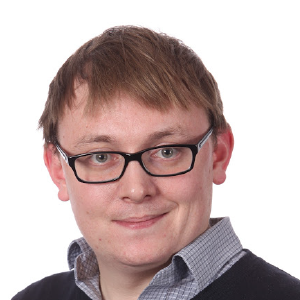 Mike Joslin
Mike Joslin is a leading expert in digital communication and campaigning. His work is regularly featured in the media and his advice is regularly sort by shadow cabinet members and trade union General Secretaries. After working for US President Barack Obama, the Labour Party as an election organiser, former Labour Leader Ed Miliband and former Mayor of London Ken Livingstone, he founded a leading global campaigns firm that had over 50 MPs in many different countries, 30 political parties, 20 trade unions and several national charities and businesses among its clients. He now has interests in a number of areas including digital media and consultancy.
Sonny Leong CBE
Sonny Leong CBE is currently Executive Chairman of Academy for Parliamentary & Policy Studies, and Trustee of Future First, a social enterprise company, whose vision is that every state secondary school and college should be supported by a thriving, engaged alumni community that helps each one to do more for its students.
He has over 35 years of publishing experience, having worked in various academic and professional publishing houses. He founded Cavendish Publishing and developed it to be the largest independent academic law publisher in the UK before it was acquired by Informa PLC. He was the Hon President of the Independent Publishers Guild, and a trustee of The Book Charity.
He is Chair of the Council for Education in the Commonwealth, a parliamentary-based NGO, founded nearly 50 years ago, at the time of the first Commonwealth Education Ministers'Conference.
He is Council member, and chairs the publishing division of the Singapore-BritishBusiness Council (SBBC), a joint governmental programme for promoting bilateral trade between the two countries.
Sonny was a former School Governor, current Chair of Chinese for Labour and Treasurer of BAME Labour.
He was awarded the Commander of the Order of the British Empire (CBE) in 2014.
Ibrahim Dogus
Ibrahim Dogus is an active Labour party member and the founder and director of the Centre for Turkey Studies (CEFTUS.ORG), a non-party political forum and think tank focusing on Turkey; and Founder of the British Kebab Awards (www.britishkebabawards.co.uk) and the Centre for Kurdish Progress (www.kurdishprogress.org).
Ibrahim has been working as a community leader in the UK for many years supporting communities originating from Turkey and neighbouring countries. Prior to this, Ibrahim was director of several community-led projects in London and across the UK working for London's vibrant and diverse community life. Ibrahim has supported the local councils in their efforts to encourage active social participation and citizenship amongst Turkish, Turkish-Cypriot and Kurdish communities. Ibrahim runs also several successful small businesses in London. He has contributed to discussions regarding Turkey, and minorities from Turkey in various British and Turkish media outlets. His work was covered in the BBC, Al Jazeera, ITV, Channel 4, The Guardian, Evening Standard and Radikal and Hurriyet newspapers. Ibrahim used to be a member of London's Equalities Commission. He holds the MA degree in International Studies and Diplomacy from SOAS and BA in Politics from University of Greenwich.